Music Therapy Services
Assessments

Individual therapy sessions

Group therapy sessions (including social skills)

Adapted music lessons

Contractual & Consultative services
Current contracts:
Anne Arundel County Public Schools
,
Carroll County Public Schools
,
Harford County Public Schools
,
Howard County Public Schools
,
The Shafer Center
,
The Chimes School
,
MANSEF
,
the ARC NCR
,
Richcroft Inc.
,
Gateway School
,
St. Elizabeth School
,
Pool of Bethesda Community Services Inc
,
Forbush School
, and
Penn-Mar Human Services
Music Lessons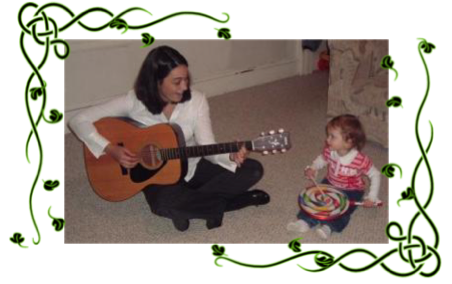 Social skills groups
Social skills groups are designed to meet recreational, social, behavioral, cognitive, physical, and emotional needs of individuals ranging in age from 3 to 12 years. Children are grouped according to age and functioning level. Groups meet weekly to address areas of need including, but not limited to: not dominating conversation, recalling/retaining information provided by a peer, relatedness to others, appropriately expressing feelings/recognizing emotions in others, following directions, attending behaviors/readiness skills, and more! Sessions will be led by a board certified music therapist and will incorporate games and playing instruments into each session.
**Also offering social skills groups for teens and adults**

Benefits of Services:
Music is a motivating source for many individuals. People of all ages across the world enjoy music! Goals which focus on social, emotional, physical, behavioral, cognitive, and quality of life needs can be met through music experiences. Through an assessment, the board certified-music therapist can identify areas of need and areas of strength to create a treatment plan for client success. Depending upon needs, group or individual treatment can be established. For more diagnoses specific information please visit The American Music Therapy Association's website and check-out their fact sheets.

Piano Tuning/Repair:
Augmenting Ability, LLC recommends Jason Hutt for your piano tuning and repair needs. Jason has been serving Harford and Baltimore County families for ten years, and maintains the pianos for many local churches, institutions, as well as Harford County Public Schools. Jason apprenticed under his father Preston Hutt, a piano technician for over 30 years, so you can be assured quality work! You can call Jason at 410-459-7352 or email him: ttuhnosaj@yahoo.com today to schedule your tuning: Thanks Jason, for keeping all of Augmenting Ability, LLC's pianos in working order!