Melissa Ward, MT-BC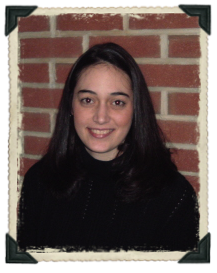 Melissa received her degree from Elizabethtown College and went on to complete her internship at Kennedy Krieger School in Baltimore. She obtained her credentials, MT-BC (Music Therapist - Board Certified) from the Certification Board for Music Therapists which upholds standards that are equal to or above state licensure standards. Through involvement with fundraising for autism research and as a current member of the board of directors for the Autism Society of Northern Chesapeake, Melissa has expanded her work related to autism awareness. An active member of the American Music Therapy Association and Maryland Association of Music Therapy, Melissa keeps involved in her profession and continues her education to keep her skills fresh. Melissa is also a registered Music Together teacher and directs a program at the Maryland Conservatory of Music in addition to her work with her private practice, Augmenting Ability, LLC. When not involved with work, Melissa, her husband, and young boys enjoy spending time with their animals. She also continues to enjoy playing the piano and participating in a local Welsh choir.
Jenny Sanders, MT-BC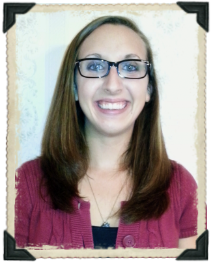 Jenny is a native of the Richmond, Virginia area.  She attended Shenandoah University in Winchester, Virginia, where she received her Bachelor's Degree in Music Therapy and a minor in Psychology.  There, she developed her love of working with the developmental disabilities population. Jenny went on to complete her internship at the Ann Storck Center, a non-profit organization serving infants through adults with various developmental disabilities in southern Florida. She received her credentials as a Board Certified Music Therapist from the Certification Board for Music Therapists and is an active member of the American Music Therapy Association, both on the national and regional levels. In her spare time, Jenny enjoys traveling, spending time with her family, and cooking.
Ashley Carlisle, MT-BC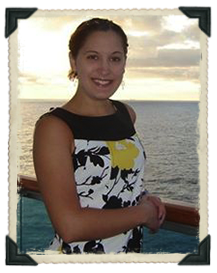 Ashley is from Westminster, Maryland. She received her Bachelor's in Music Therapy and minor in psychology from Shenandoah University in 2013. During her time as a student she served two years on the Mid-Atlantic Region American Music Therapy Association Students Executive Board. She completed her internship with Seasons Hospice and Palliative Care in Maryland and went on to obtain her credentials as a Board Certified Music Therapist from the Certification Board of Music Therapists. Ashley remains an active member of the American Music Therapy Association on a national and regional level. During her free time, Ashley enjoys taking ballet lessons and volunteering for the 4-H Youth Development Program.
Krystal Clarke, MT-BC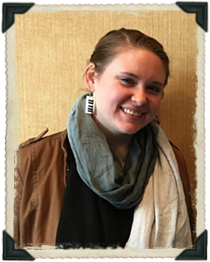 Krystal is originally from Dickerson, Maryland and graduated from Shenandoah University in Winchester, VA with her Bachelor's in Music Therapy. Through her studies at Shenandoah University, Krystal has worked with clients of all ages, and gained experience working in nursing homes, special needs schools, hospitals, and psychiatric facilities. Krystal also spent several summers co-developing a music program for children with asthma at a summer camp run by the Winchester Medical Center. In March of 2015, Krystal completed her six month internship at the New Hanover Regional Medical Center in Wilmington, NC. There, Krystal trained as both a music therapist and child life specialist, working with doctors, nurses, and staff throughout the hospital to ensure a positive experience for children in any ward. She also spent time developing her program implementation skills by designing and providing music therapy services for adults in the Oncology and Pulmonary ward. During her internship, Krystal gained experience in pediatrics, palliative care, hospice, medical and rehabilitative care, as well as psychiatrics. In her spare time Krystal enjoys hiking, swimming, painting, traveling and cooking.
Ashleigh Cicconi, M. Ed., MT-BC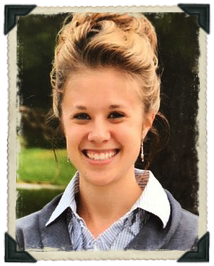 Ashleigh graduated in 2011 from University of Miami with a Bachelor's degree in music therapy. Working as a board-certified music therapist for 6 years, she has vast experience with children and adults with developmental and intellectual disabilities. She previously served as an internship supervisor for 2 years at United Cerebral Palsy, where she worked with adults with developmental disabilities, traumatic brain injuries, and mental disorders, in addition to providing in-home services to children with intellectual and developmental disabilities. In 2014, Ashleigh created and implemented an original music therapy program at Pine Crest School, specializing in supporting educational needs of students. In 2015, she received her Master's degree in instruction and curriculum, specializing in early childhood education. Relocating to Maryland in the summer of 2015, she has worked the past 2 years at Garrison Forest School as the Lower Division music teacher, in addition to adjunct faculty at Towson University and Hussman Center for Autism.
Courtney McDonald Erickson, MMT, MT-BC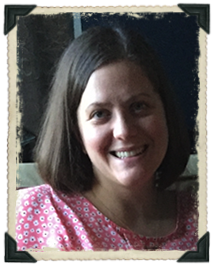 Courtney studied at Elizabethtown College for her undergraduate degrees. She received her Bachelor's Degree is Music Therapy and K-12 Music Education. She completed her student teaching at ELANCO school district in PA and her internship at Matheny Medical and Educational Center in NJ. After school, Courtney moved out west to Nevada to teach elementary general music and music therapy in Washoe County School District. A few years later she attended University of the Pacific in Stockton, CA for her Masters in Music Therapy. After a brief time in Ohio at the Music Settlement, Courtney and her husband settled down in Towson. She worked for four years with Kennedy Krieger Institute's contract school Lois T. Murray. Courtney was the music teacher and the music therapist at this school for children with special needs. Currently, Courtney is working with Baltimore County School District as an Elementary General Music Teacher. Outside of music, Courtney loves to cook, garden, and read as well as spend quality time with her husband and young son.
Justina Abah, MT-BC

Justina Abah is a new professional, having recently obtained her credentials as a Board Certified Music Therapist and completed her masters degree in Music Therapy from Immaculata University. During her practicum experience, Justina had the opportunity to work with clients of all ages. Justina later completed her internship at Samaritan Healthcare and Hospice in Marlton, NJ where she trained and gained much experience working with the hospice team, providing care to the patients and their families. Before discovering music therapy, Justina has always had a passion for music. As a native of Hyattsville, MD, Justina grew up singing in church, school choirs, musical productions, and community ensembles. Apart from music, Justina enjoys spending quality time with family and friends, traveling, exercising, and cooking.
Christine Czuhajewski, MT-BC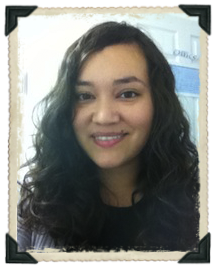 A native of the Baltimore area, Christine is excited to be back in the state of Maryland. Christine received her Bachelor of Science in Music Therapy in 2010 and her Bachelor of Music Education, K-12 General and Instrumental in 2009 from Indiana University-Purdue University Fort Wayne. She has board certification credentials (MT-BC) in addition to having a music educator's license. She is an active member of the American Music Therapy Association (AMTA) and enjoys the ongoing process of learning about new music therapy techniques. Christine has experience working with children who have autism and developmental disabilities, having worked with this population in Indiana and having completed internships in special needs school settings. She also has many years of experience as a private music instructor, primarily teaching violin, cello and French horn. In her free time, Christine likes to maintain her skills on the violin and viola, which she has been playing her entire life. She enjoys singing in Barbershop Choruses through Sweet Adelines International and studying eastern styles of music such as Balinese Gamelan. When not participating in musical endeavors, Christine can be found cooking, painting, building things, or throwing down a serious game of badminton.