Melissa Ward, MT-BC, Owner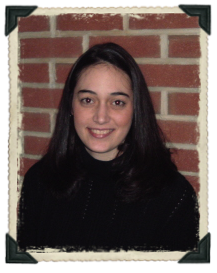 Melissa received her degree from Elizabethtown College and went on to complete her internship at Kennedy Krieger School in Baltimore. She obtained her credentials, MT-BC (Music Therapist - Board Certified) from the Certification Board for Music Therapists which upholds standards that are equal to or above state licensure standards. Through involvement with fundraising for autism research and as a current member of the board of directors for the Autism Society of Northern Chesapeake, Melissa has expanded her work related to autism awareness. An active member of the American Music Therapy Association and Maryland Association of Music Therapy, Melissa keeps involved in her profession and continues her education to keep her skills fresh. Melissa is also a registered Music Together teacher and directs a program at the Maryland Conservatory of Music in addition to her work with her private practice, Augmenting Ability, LLC. When not involved with work, Melissa, her husband, and young boys enjoy spending time with their animals. She also continues to enjoy playing the piano and participating in a local Welsh choir.
Ashley Gower, MT-BC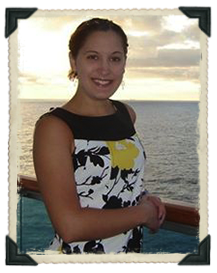 Ashley is from Westminster, Maryland. She received her Bachelor's in Music Therapy and minor in psychology from Shenandoah University in 2013. During her time as a student she served two years on the Mid-Atlantic Region American Music Therapy Association Students Executive Board. She completed her internship with Seasons Hospice and Palliative Care in Maryland and went on to obtain her credentials as a Board Certified Music Therapist from the Certification Board of Music Therapists. Ashley remains an active member of the American Music Therapy Association on a national and regional level. During her free time, Ashley enjoys taking ballet lessons and volunteering for the 4-H Youth Development Program.
Jenny Sanders, MT-BC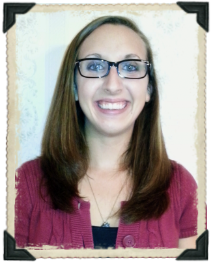 Jenny is a native of the Richmond, Virginia area.  She attended Shenandoah University in Winchester, Virginia, where she received her Bachelor's Degree in Music Therapy and a minor in Psychology.  There, she developed her love of working with the developmental disabilities population. Jenny went on to complete her internship at the Ann Storck Center, a non-profit organization serving infants through adults with various developmental disabilities in southern Florida. She received her credentials as a Board Certified Music Therapist from the Certification Board for Music Therapists and is an active member of the American Music Therapy Association, both on the national and regional levels. In her spare time, Jenny enjoys traveling, spending time with her family, and cooking.
Krystal Clarke, MT-BC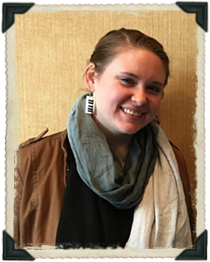 Krystal is originally from Dickerson, Maryland and graduated from Shenandoah University in Winchester, VA with her Bachelor's in Music Therapy. Through her studies at Shenandoah University, Krystal has worked with clients of all ages, and gained experience working in nursing homes, special needs schools, hospitals, and psychiatric facilities. Krystal also spent several summers co-developing a music program for children with asthma at a summer camp run by the Winchester Medical Center. In March of 2015, Krystal completed her six month internship at the New Hanover Regional Medical Center in Wilmington, NC. There, Krystal trained as both a music therapist and child life specialist, working with doctors, nurses, and staff throughout the hospital to ensure a positive experience for children in any ward. She also spent time developing her program implementation skills by designing and providing music therapy services for adults in the Oncology and Pulmonary ward. During her internship, Krystal gained experience in pediatrics, palliative care, hospice, medical and rehabilitative care, as well as psychiatrics. In her spare time Krystal enjoys hiking, swimming, painting, traveling and cooking.
Brian "Rusty" Miller, MT-BC

Rusty is from New Freedom, PA. He graduated from Slippery Rock University (SRU) and completed his internship at Richards Music Therapy Services in El Paso, Texas. Through Rusty's experiences, he has worked with a variety of populations and age ranges. While completing his music therapy degree, he participated in SRU's orchestra, chamber strings, choir, and his local church choir. In Rusty's spare time, he enjoys sports of all kinds, playing violin, and spending time with family and friends.
Natasha Montgomery, MEd, MT-BC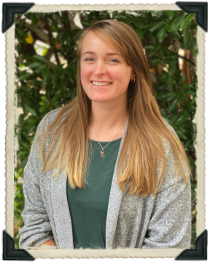 Natasha is a Board-Certified Music Therapist with a Master's in Special Education. Natasha recently moved to the Maryland area from teaching programmatic music therapy in Fairfax County Public Schools for 5 years. She is originally from Winchester, VA. When she is not playing music, she is training her dog Frankie, learning about honeybees, and traveling the world!
Elisabeth "Lissa" Stamler, MT-BC

Lissa is originally from Cincinnati, OH and graduated from Shenandoah University in Winchester, VA with a Bachelors in Music Therapy. Throughout her studies she worked with a wide range of ages and populations. After completing her internship in hospice in Baltimore, MD she went on to work in hospice for 5 years. Lissa is also a certified yoga instructor and in her free time she likes to travel, spend time with friends and family, and enjoy nature!
Heather Waugh, MT-BC

Heather is a native of Bel Air, Maryland and attended Elizabethtown College in PA where she received her bachelor's degree in Music Therapy and a Minor in Psychology. Throughout her time at Elizabethtown, Heather was an active participant in several university programs to include serving as the Music Therapy Club Treasurer, Concert and Community Choirs, and was a Vocalign A Capella Group member. Her academic clinical experience included working with the K-12 age group addressing all aspects of developmental and functional skill progression. Heather recently completed her internship with Fairfax County Public Schools where she rounded out her educational experience working in the Comprehensive Services Site program (CSS), a dedicated high school program serving teens with Emotional Disabilities. Throughout her clinical experience, Heather developed an interest in working with school-aged children to foster accessible communication through music. On top of her academic coursework, Heather has been an avid guitar player since the third grade, performing in a number of school and volunteer functions. When Heather is not working, she loves to spend time with friends, family, and her cat Mashed Potato (aka Tater Tot).